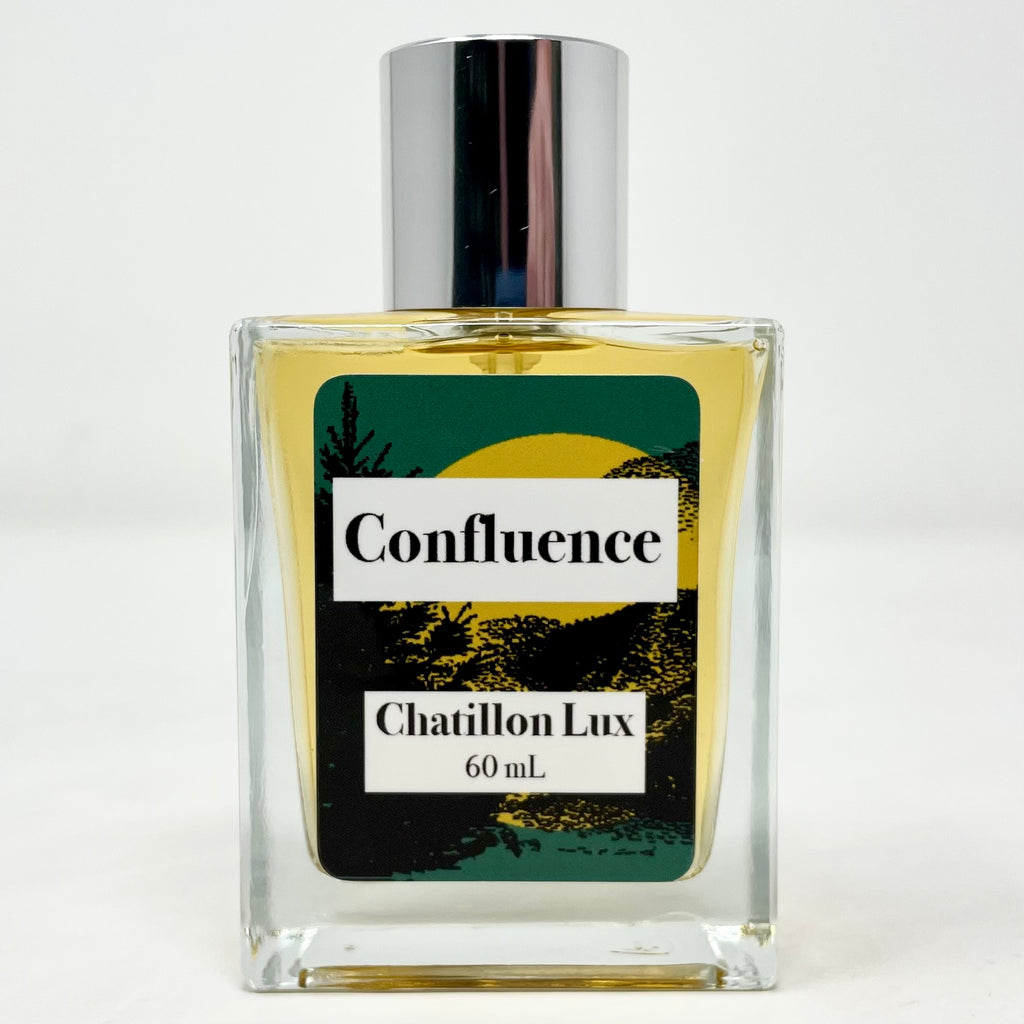 Chatillon Lux
Confluence Eau de Toilette
or
Here in Saint Louis, the word "confluence" is used for many reasons. Of course, the easiest connection is the meeting of the Missouri and Mississippi Rivers. But also, due to its origins as a trading hamlet, many nationalities and backgrounds had to come together to trade together and merge their cultures to work together. 
This scent is a confluence the coniferous forests and the incense burning in the newly settled hamlet. It's a confluence of cultures and of scents. 
Notes: Frankincense, palo santo, benzoin, elemi, cedar, black spruce, atlas cedar, juniper and fir balsam.
Read the full story of the scent and all about how (and why) it was made here. 
Read the ÇaFleureBon review here.
---
More from this collection